Plastic Pals with Flaming Lips
May 3rd, 2012
This is awesome news. Our single Leave it ´til tomorrow is on fine UK Americana blog Mad Mackarel´s Best of the Month list for April. And the fact that The Flaming Lips are on the list too is really cool.
Read more…
A Plastic Viking in New York – Hawk with the Band of Outsiders
April 2nd, 2012
Saturday last weekend,March 24th Hawk visited New York for the first time. And friends from legendary CBGB´s and Max´s Kansas City combo Band of Outsiders had set up a gig at The Lakeside Lounge in Greenwich Village for a triplet guitar party.

Read more…
Leave it ´til tomorrow – new single available
April 2nd, 2012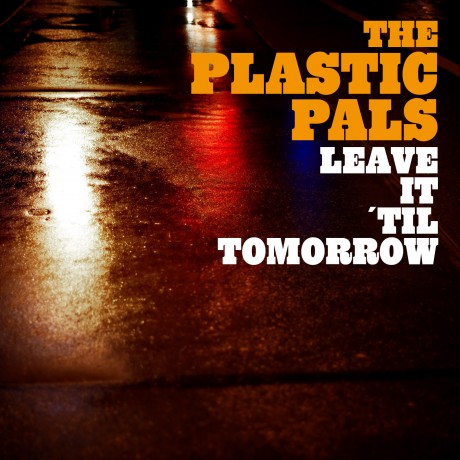 This Wednesday, April 4th, The Plastic Pals will release the first single from upcoming album April 4th – via all major digital music services. "Leave It ´Til Tomorrow" – available now for preview and pre-order via 7-digital – is heroin disco in the spirit of Velvet Underground and Bowie, according to pr company Birds will sing for you – that The Plastic Pals have partnered with for this release. Want your own copy? Just sign up for our newsletter and it´s just a click away.
Read more…
Chris Cacavas (ex-Green on Red) to play with The Plastic Pals in Stockholm
January 8th, 2012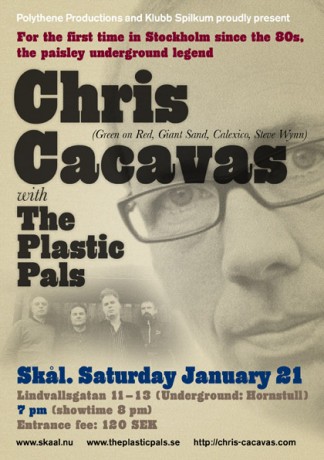 It´s a right honour for us Plastic Pals to welcome the man who´s basically played with everybody worth mentioning: Green on Red, The Dream Syndicate, Danny & Dusty, Giant Sand, Calexico, the list goes on… Chris Cacavas comes to Stockholm for the first time since the 80´s for an exclusive show with The Plastic Pals at Skål (near Hornstull) Saturday January 21 at 7 pm.
Read more…
Miracles on the air – and we bareley haven´t started yet…
September 18th, 2011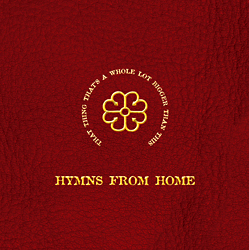 "We barely haven´t started yet…", Chuck Prophet sings kinda laconically in his breathtakingly beautiful tune "Age of miracles". And it seems The Age of Miracles is on its way. Our new album is not released yet, but one of the tunes, called Miracles, is already getting airplay in Germany, Holland and Belgium. It´s included on the third compilation – Hymns from Home – from dedicated music pr guy Peter Holmstedt´s Music from Home, along with awesome bands and artists like Jack Tempchin, I See Hawks In LA, Keith Miles, Jude Johnstone and Elliott Murphy.

Read more…