Getting ready to take Manhattan… and Brooklyn… and New Jersey – but first we take the Pet Sounds Bar
November 7th, 2013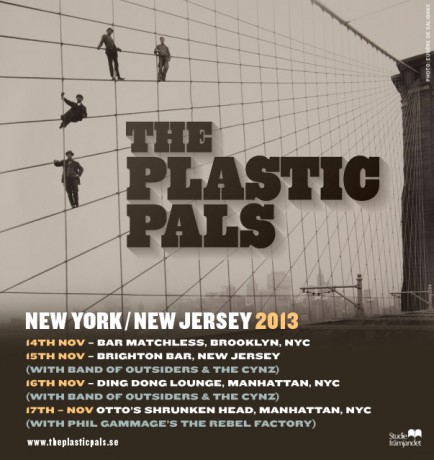 "Sorry it took so long, but we were just tuning." Just like everybody else we were devastated to hear the news about Lou Reed´s passing. And now this quote from his Live Take No Prisoners album comes to mind. So sorry for having neglected this page for a while. But we´ve been busy tuning. Tuning this rock and roll machine of ours into perfection for our first plunge across the Atlantic pond.
Read more…
The Relentless Turn The Tide Tour goes to Liverpool and London
May 14th, 2013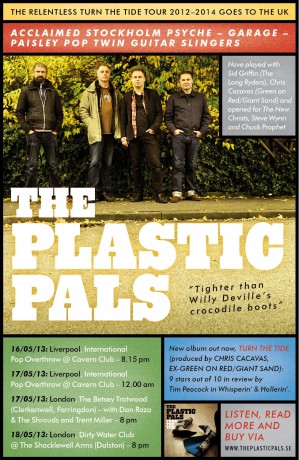 This week – 16th May to 18th May – The Plastic Pals are going on a mini tour to the UK. Thursday May 16 and Friday May 17 we´re playing at The Cavern Club as a part of the line up for the 11th festival Internartional Pop Overthrow, Liverpool. Straight after last Liverpool gig, Friday 17th May, we go straight down to London to play at The Betsey Trotwood in Clerkenwell. Last gig of this tour is Saturday 18th May when we play at the Dirty Water Club at The Shacklewell Arms in Dalston, London.
Read more…