The Relentless Turn The Tide Tour goes to Liverpool and London
May 14th, 2013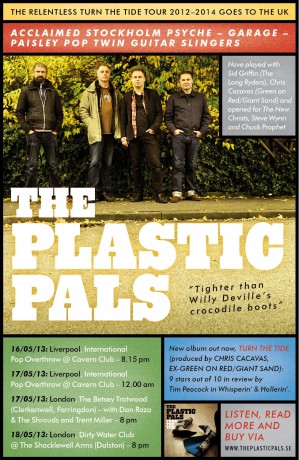 This week – 16th May to 18th May – The Plastic Pals are going on a mini tour to the UK. Thursday May 16 and Friday May 17 we´re playing at The Cavern Club as a part of the line up for the 11th festival Internartional Pop Overthrow, Liverpool. Straight after last Liverpool gig, Friday 17th May, we go straight down to London to play at The Betsey Trotwood in Clerkenwell. Last gig of this tour is Saturday 18th May when we play at the Dirty Water Club at The Shacklewell Arms in Dalston, London.
Read more…
Airplay on House of Mercy from London
March 3rd, 2013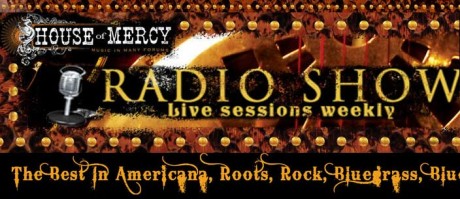 Saturday March 2 The Plastic Pals were added to the playlist on House of Mercy Radio Show hosted by Barry Marshall Everitt. Barry is a great supporter of americana and roots music and have played us Plastic Pals on his show before. Nice to be back! Check for your radio station playing House of Mercy Radio Show on the House of Mercy website.
Read more…