Paisley underground legends to Sweden – we´re opening for The Dream Syndicate and for Dan Stuart
April 22nd, 2014

Three major dates coming up in May for fans and friends of the 1980´s paisley underground scene. 2 May The Dream Syndicate play at Nalen, Stockholm. 9 May and 10 May ex-Green on Red-cat Dan Stuart play in Malmö and Stockholm. Yours trulies are opening on all three dates.
Read more…
Swedish tour with The Cynz who we played with in New York and New Jersey
March 26th, 2014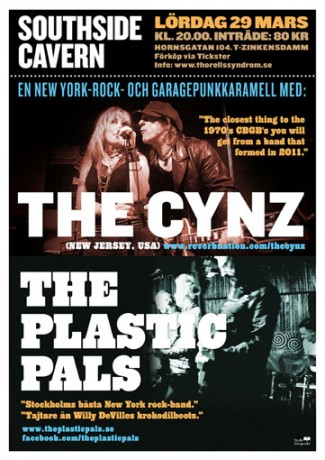 This week our pals The Cynz from New Jersey are coming to Sweden. Fronted by bombshell Cyndi Dawson – spoken word and poetry rock and roll femme fatale with an amazing stage persona – they´re a rock and roll tsunami that recalls the CBGB´s days and artists like Patti Smith and Jim Carroll. And now they´re playing with us in Eskilstuna, Stockholm and Uppsala. Can´t wait!
Read more…
Behind the scenes – the making of the Turn The Tide album
March 25th, 2014
A year ago our latest album Turn The Tide was released. Now we have released a behind the scenes-video on YouTube, with clips from the making of the album.
Read more…
Getting ready to take Manhattan… and Brooklyn… and New Jersey – but first we take the Pet Sounds Bar
November 7th, 2013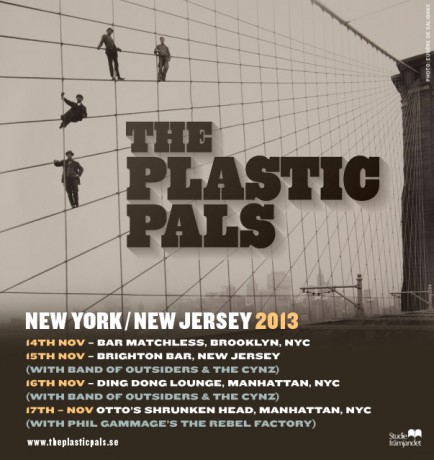 "Sorry it took so long, but we were just tuning." Just like everybody else we were devastated to hear the news about Lou Reed´s passing. And now this quote from his Live Take No Prisoners album comes to mind. So sorry for having neglected this page for a while. But we´ve been busy tuning. Tuning this rock and roll machine of ours into perfection for our first plunge across the Atlantic pond.
Read more…
Tour dates in Sweden, New York and New Jersey
September 16th, 2013
In October and November The Plastic Pals are on tour. 9–12 October in Sweden – Stockholm, Gövle, Malmö and Göteborg – with Chris Cacavas (who´ve played with Green on Red, Giant Sand and Calexico). And 14–17 November the tour goes to New York and New Jersey, where The Pals will be playing with Band of Outsiders, The Cynz and Phil Gammage´s The Rebel Factory.
Italian band Lowlands on a double bill with us in Stockholm April 20
March 28th, 2013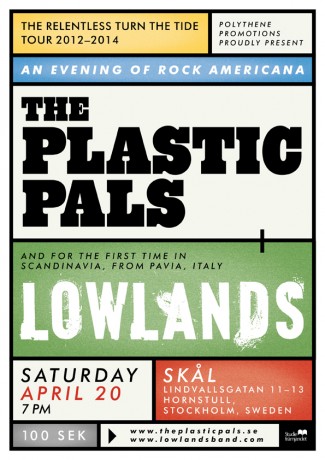 Saturday April 20 is a not-to-miss-date for friends and fans of americana, roots rock and psychedelic jangly guitar pop in Stockholm. The Plastic Pals have invited fantastic Italian americana band Lowlands for a double bill gig at Skål, Hornstull, Stockholm.
Read more…
Lots of airplay for Turn The Tide
March 28th, 2013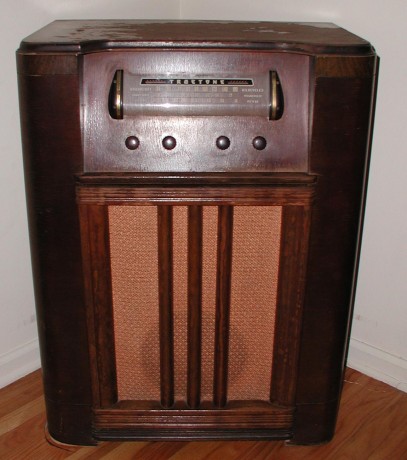 Tunes from our new album Turn The Tide are getting a lot of airplay right now in Holland, Germany, the UK, Sweden and Denmark. This weekend – Friday March 29 and Sunday March 31 on the Along The Tracks from the UK.
Read more…
The Plastic Pals on the Deuce Radio Show
March 16th, 2013
Several chances to catch The Plastic Pals on the air right now. We´re included on the 205th Deuce Radio Show which can be listened to by clicking the player above. But wait, there´s more to it. Deuce Radio show is broadcasted on a substantial number of radio stations in the US, the UK, Sweden, Spain and other countries.
Read more…
Airplay on House of Mercy from London
March 3rd, 2013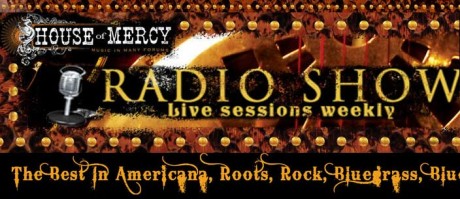 Saturday March 2 The Plastic Pals were added to the playlist on House of Mercy Radio Show hosted by Barry Marshall Everitt. Barry is a great supporter of americana and roots music and have played us Plastic Pals on his show before. Nice to be back! Check for your radio station playing House of Mercy Radio Show on the House of Mercy website.
Read more…
Plastic Pals in acoustic instore at Pet Sounds Records, Stockholm
February 28th, 2013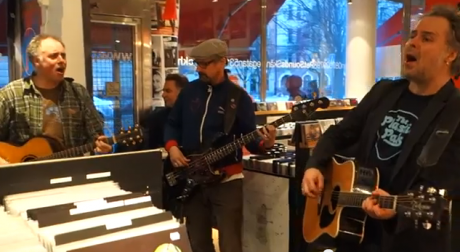 The other day we played an acoustic instore at Pet Sounds Records here in Stockholm. We love doing these laid back shows as much as we love playing electric shows.
Read more…