April 18th, 2019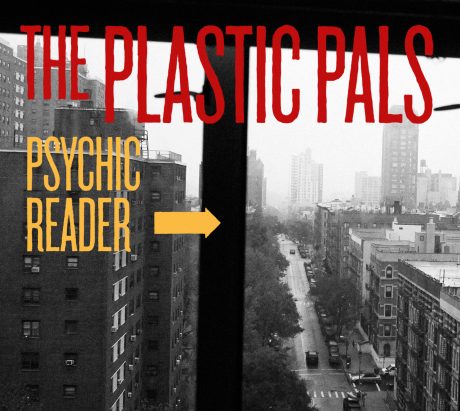 Hey, this site´s been down for awhile, due to various reasons. But now we´re back on track to give you news – older and newer ones – about what´s going on in the Plastic Pals world. Starting with a great review from October 2019.
Read more…
March 26th, 2014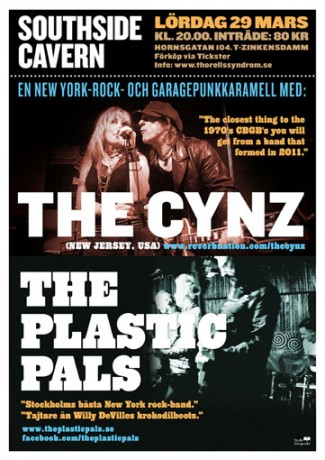 This week our pals The Cynz from New Jersey are coming to Sweden. Fronted by bombshell Cyndi Dawson – spoken word and poetry rock and roll femme fatale with an amazing stage persona – they´re a rock and roll tsunami that recalls the CBGB´s days and artists like Patti Smith and Jim Carroll. And now they´re playing with us in Eskilstuna, Stockholm and Uppsala. Can´t wait!
Read more…
November 7th, 2013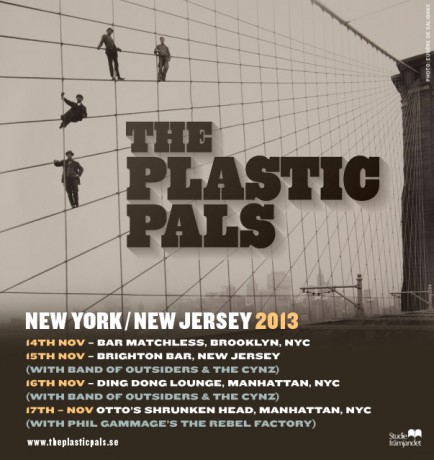 "Sorry it took so long, but we were just tuning." Just like everybody else we were devastated to hear the news about Lou Reed´s passing. And now this quote from his Live Take No Prisoners album comes to mind. So sorry for having neglected this page for a while. But we´ve been busy tuning. Tuning this rock and roll machine of ours into perfection for our first plunge across the Atlantic pond.
Read more…
September 16th, 2013
In October and November The Plastic Pals are on tour. 9–12 October in Sweden – Stockholm, Gövle, Malmö and Göteborg – with Chris Cacavas (who´ve played with Green on Red, Giant Sand and Calexico). And 14–17 November the tour goes to New York and New Jersey, where The Pals will be playing with Band of Outsiders, The Cynz and Phil Gammage´s The Rebel Factory.
March 28th, 2013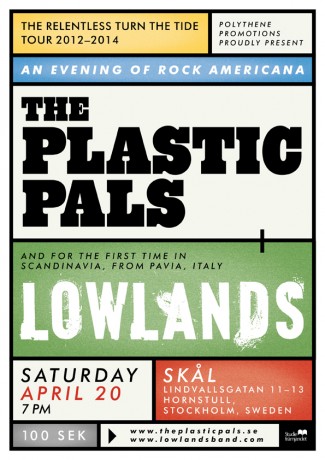 Saturday April 20 is a not-to-miss-date for friends and fans of americana, roots rock and psychedelic jangly guitar pop in Stockholm. The Plastic Pals have invited fantastic Italian americana band Lowlands for a double bill gig at Skål, Hornstull, Stockholm.
Read more…
March 28th, 2013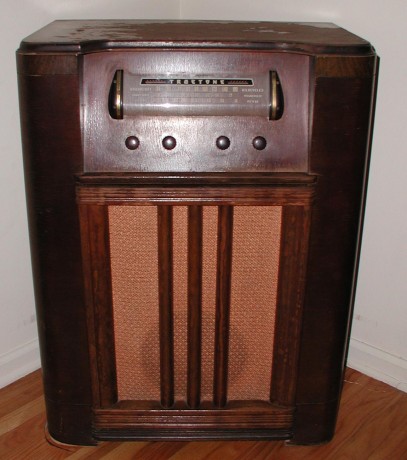 Tunes from our new album Turn The Tide are getting a lot of airplay right now in Holland, Germany, the UK, Sweden and Denmark. This weekend – Friday March 29 and Sunday March 31 on the Along The Tracks from the UK.
Read more…
February 28th, 2013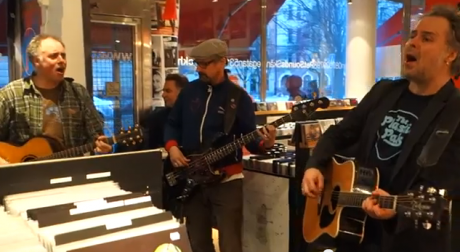 The other day we played an acoustic instore at Pet Sounds Records here in Stockholm. We love doing these laid back shows as much as we love playing electric shows.
Read more…
February 26th, 2013
Just got the news that Steve Wynn persuaded Chris Cacavas to play his Green on Red classic That´s what you here for (which he wrote and then sang on the Gravity Talks album) the other night on their joint European tour. Apparently he (Chris) got worried that he wouldn´t remember the words to it. Maybe that´s why him and Steve Wynn ran such a slow (but very nice) version of it. Us Plastic Pals, we take no prisoners. When Cacavas was in Stockholm a year ago (Jan 21) and played with us we just – without warning – basically stuck a lyric sheet in front of him and counted in: 1,2,3…
Read more…
February 5th, 2013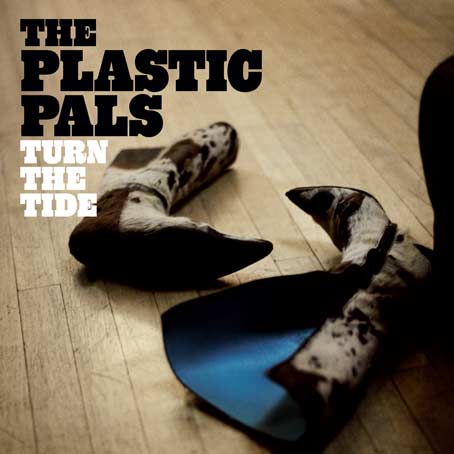 Today February 6th our precious new album Turn The Tide is released. We celebrate this by streaming the entire album here:
Read more…
October 2nd, 2012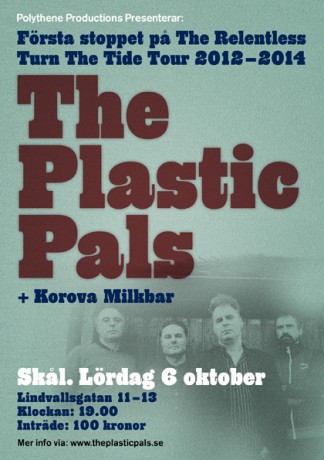 We do… we do… And this Saturday we´re doing a double bill with the awesome reunited Korova Milkbar at the same crime scene as when Chris Cacavas was here in Stockholm in January: Skål.

Read more…