Christmas Party gig December 17th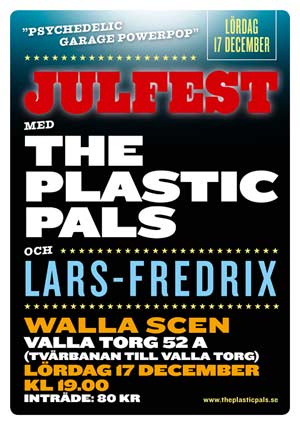 Right people! Saturday December 17th The Plastic Pals will arrange a Christmas party at Walla Scen in Årsta, Stockholm. We´re sharing this night with our longtime pals Lars-Fredrix. Should be a good opportunity to kick in the upcoming Festive Season.

All of you´s who are in town are most welcome. Party start at 7 pm. Check picture for details. Really hoping to see you there, folks!