Two gigs in London and Essex this weekend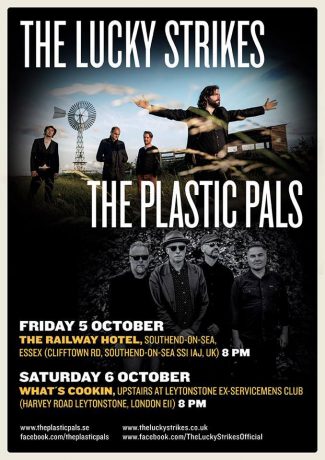 This weekend The Plastic Pals are returning to London to play at What´s Cookin´in Leytonstone. And we will also play in Southend for the first time. Both gigs with our pals The Lucky Strikes.
Friday 5 October: The Railway Hotel, Southend-On-Sea.
Saturday 6 October: What´s Cookin´, Leytonstone, London.
Hope to see you there!