Dalarna here we come – opening for The Nomads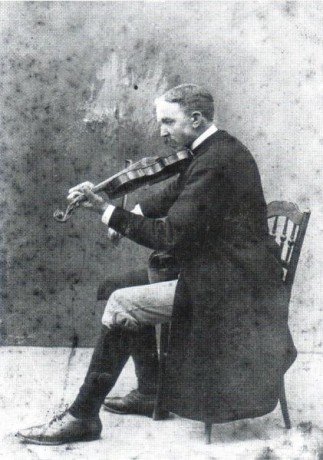 Another opening band feather in the cap for us Plastic Pals. Having opened for luminaries as Chuck Prophet, Steve Wynn & The Miracle 3 and The New Christs (with Rob Younger from Radio Birdman and Jim Dickson from The Barracudas) it´s now time for The Plastic Pals to open for The Nomads. The show´s in Borlänge at Restaurant Liljan Friday today 14th June.
This is a very special gig for us in many ways. The Nomads are known for having put Stockholm suburb Solna on the map. That´s where they started and that´s also what their new album from 2012 is called. Thing is I (Hawk) too come from Solna. Actually the first time I was allowed to go past the row of people queuing up to get into a venue was at a Nomads gig in the 1980´s. But rather than just stating the far too obvious "I´m from Solna!" I said "I´m from Bergshamra" – which is true (and for those of you who don´t know, Bergshamra is in Solna). So they guy in the door says:"Are you from Hamra? Come on in." So not only did I get past the queue – I got in without paying.
The second kinda special thing of this gig is that it is in Borlänge, which is in a part of Sweden called Dalarna – where eleven out of ten men plays the fiddle. And my father comes from Dalarna – a bit further up north from Borlänge. He was born in Mora and grew up in Vikarbyn (where ex NHL icehockey pro Anders Kallur comes from). That´s also where my surname Soold comes from. It´s actually Sold, which in the local vernacular is the name of an island – Sollerön – in Lake Siljan (together with Leksand and Rättvik, Vikarbyn and Mora constitute what´s called Siljansbygden – the area around Lake Siljan).
If you listen closely you´ll find that besides influences like The Drema Syndicate, Green on Red, The Velvet Underground, Television, The Beatles, etc, folk music from Dalarna is a huge influence on my songs and the music of The Plastic Pals (very much thanks to my father, who´s been playing, writing and arranging folk music all his life). The Dalarna heritage is clearly responsible for the darker streaks in our music. So this our first gig in Dalarna will be very special indeed.
Anyway, we really look forward to playing in Borlänge – our first gig in Dalarna – and to open for The Nomads. The gig is at Liljan and doors open at 9 pm. If in the neighbourhood, do come by.
Tags: alt-rock, americana, Bucketfull of Brains, CBGB´s style, Chris Cacavas, Chuck Prophet, Elvis Presley, garage, garage rock, Green on Red, guitars, heroin disco, indie rock, Jim Dickson, Lou Reed, Music From Home, New York-rock, paisley underground, Peter Holmstedt, psychedelic pop, Radio Birdman, Rob Younger, Steve Wynn, The Long Ryders, The New Christs, The Nomads, The Rolling Stones, twin guitars, Velvet Underground