New York and Connecticut – here we come!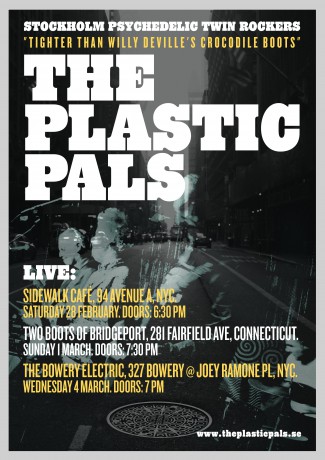 The Plastic Pals are playing three shows on US East Coast February 28 – March 4. First a World Wide Web Records label night at Sidewalk Café, Manhattan, Saturday February 28. The Two Boots, Bridgeport, Connecicut, Sunday March 1. Last gig is at The Bowery Electric, Wednesday March 4.
All the events info on Facebook.
Tags: alt-rock, americana, Bucketfull of Brains, CBGB´s style, Elvis Presley, New York-rock, paisley underground, Stockholm, Swedish