December 3rd, 2021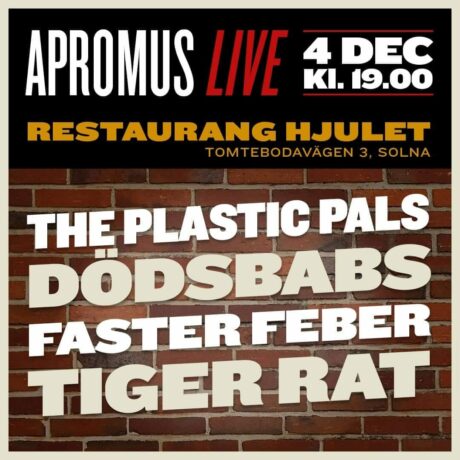 One tune on release party gig Tuesday 30 November. Full set Saturday 4 December.
Read more…
October 16th, 2020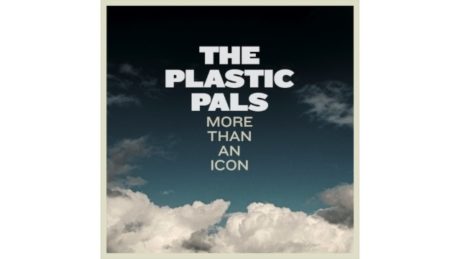 Just released today 16 October: our new single "More than an icon". Taken from the EP "It could be so easy, free and fine" that will be released 6 November on 12″ vinyl, CD and digital.
Read more…
September 25th, 2019
… and tell the truth. Video from recent gig in Linköping, Sweden.
Read more…
November 2nd, 2018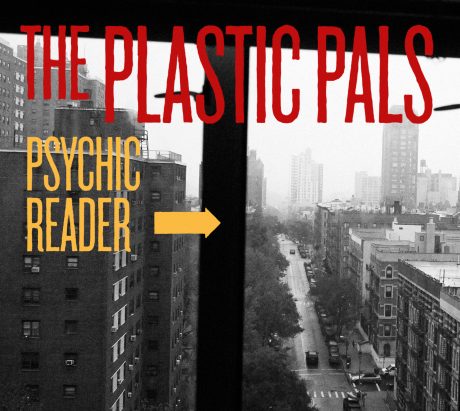 Our new album Psychic Reader was released today. It´s a co-release between our own label Polythene Records and Paraply Records. Scandinavian distribution via Border.
Read more…
June 29th, 2018
This fall we´ll release a new Plastic Pals album – as yet to being given a title. Final mixes are done and next week we´re going to mastering. For those who wanna have their name on the cover we are taking pre-orders until 13 July./strong>
Read more…
March 26th, 2014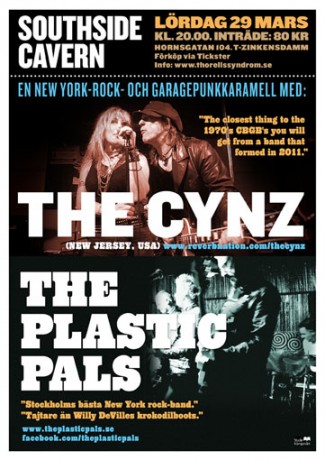 This week our pals The Cynz from New Jersey are coming to Sweden. Fronted by bombshell Cyndi Dawson – spoken word and poetry rock and roll femme fatale with an amazing stage persona – they´re a rock and roll tsunami that recalls the CBGB´s days and artists like Patti Smith and Jim Carroll. And now they´re playing with us in Eskilstuna, Stockholm and Uppsala. Can´t wait!
Read more…
July 7th, 2013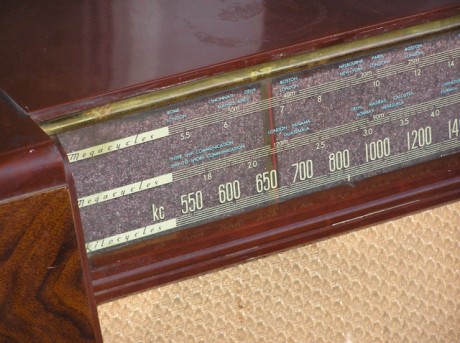 Folks! Just got the good news that once again The Plastic Pals have been added to the Deuce Radio Show – their 220th show – broadcasted on Listen to the Deuce podcast here." title="the Deuce podcast" target="_blank">the Deuce podcast which is also syndicated to over 35 radio stations worldwide.
Read more…
May 26th, 2013
We have the huge pleasure to announce that The Plastic Pals once again been added to the Deuce Radio Show, broadcasted on Deuce's podcast (see link) and on over 35 radio stations worldwide.
Read more…
May 14th, 2013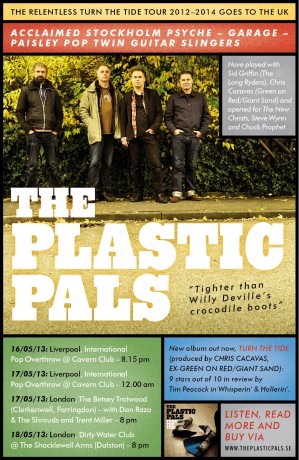 This week – 16th May to 18th May – The Plastic Pals are going on a mini tour to the UK. Thursday May 16 and Friday May 17 we´re playing at The Cavern Club as a part of the line up for the 11th festival Internartional Pop Overthrow, Liverpool. Straight after last Liverpool gig, Friday 17th May, we go straight down to London to play at The Betsey Trotwood in Clerkenwell. Last gig of this tour is Saturday 18th May when we play at the Dirty Water Club at The Shacklewell Arms in Dalston, London.
Read more…