Do you remember the Saturday gigs?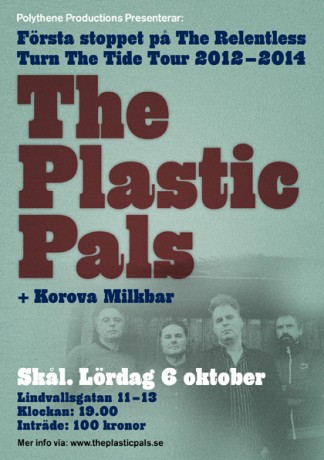 We do… we do… And this Saturday we´re doing a double bill with the awesome reunited Korova Milkbar at the same crime scene as when Chris Cacavas was here in Stockholm in January: Skål.

Anders and Hawk, guitar slingers in The Plastic Pals, had a band in the 80´s called Piglet. And the band´s first gig in 1984 at legendary Stockholm rock club Tre Backarwas also a double bill with no others than Korova Milkbar! So this is gonna be a special night.
Doors open at 7 pm. Showtime is 8 pm. Entrance fee is 100 SEK at the door but cheaper via pre-order.
Hope tosee you there!
Tags: A Clockwork Orange, alt-country, alt-rock, americana, Bucketfull of Brains, CBGB´s style, Chris Cacavas, Chuck Prophet, Giant Sand, indie rock, Korova Milkbar, Mott The Hoople, New York-rock, paisley underground, powerpop, psychedelic, psychedelic pop, The Hitchhiker´s Guide To The Galaxy, The Plastic Pals, Velvet Underground