New York was cold, but we liked were we were living….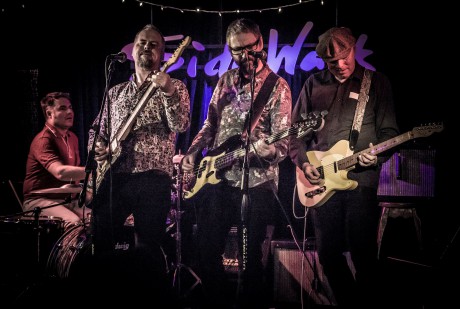 It´s over a month now since we got back from New York. But we´ve been busy with other things and haven´t gone round to updating. Sorry ´bout that. We had two great shows: the World Wide Vibe Records night at the Sidewalk Café and Bowery Electric. Adding to that a web tv interview at the Rew & Who? show (where we played at tune) at Otto´s Shrunken Head plus an interview with legendary radio host Bill Kelly at WFMU in Jersey City.
New York was cold, really cold. But we were, as always, warmly received by our fans and friends. A really lovely community we´ve got there. Starting with the special night for our NYC label World Wide Vibe Records at the Sidewalk Café. Second one up was an interview with Bill Kelly at WFMU, Jersey City. Relly great to meet with Bill for the first time after him having played our music so many times on his Teenage Wasteland show. The last day we were on web tv interview on the Rew & Who? show at Otto´s Shrunken Head, where we also played one tune: Psychic Reader: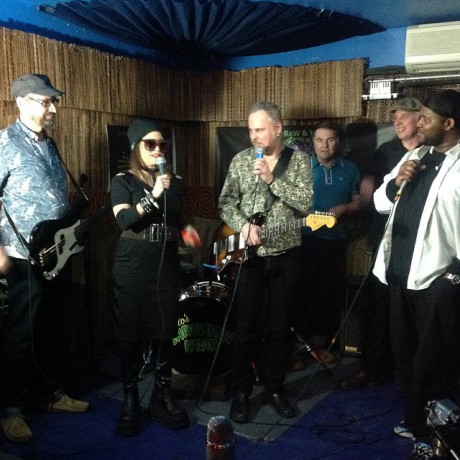 Last gig was at Sidewalk Café. The turnout could have been better, but hey the weather was really harsh. And the sound was good and we reckon we did a good show after all. Really cool to have played at the Bowery and at Joey Ramone Place.
Thank you New Yawkers…. we´ll be back.
Tags: airplay, alt-rock, americana, Bucketfull of Brains, CBGB´s style, Elvis Presley, garage, garage rock, Lou Reed, New York-rock, paisley underground, psychedelic pop, Stockholm, Sweden, Swedish, Television, Velvet Underground