The Vinyl Remedy – new album (180 grams vinyl) soon available for pre-order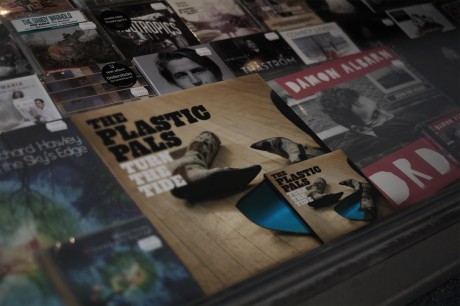 Yes, yes, yes….It´s been a long time waiting. We know! But soon the new album Turn The Tide will arrive from the pressing plant in Essex, UK. An 180 grams deluxe vinyl in a limited run of 300 copies (including CD with all 13 tracks). And soon we´ll start taking pre-orders. Interested?…
If you are… interested, that is, do please send us an e-mail to Polythene Records and we´ll add you to the list and will tell you when it´s time and how to and what to pay and stuff!
And you know what´s the best thing #1 is? The first one to say "Yes, I want one" and to order will get the first one of the first line of hand-numbered copies. And then next one #2, #3, #4, etc.
And the best thing #2? Only the ones pre-ordering a vinyl will get a hand-numbered copy.
And best thing #3? Cause all good things come in three´s, right? Well, only those who buy the vinyl version of the album (yes, later there will be a cd-version and of course digital downloads and streaming) will get the liner notes.
And those who wish it, of course will have their vinyl album signed by the band.
Who loves ya, baby?
Tags: alt-country, alt-rock, americana, Bowie, Bucketfull of Brains, CBGB´s style, Chris Cacavas, Chuck Prophet, disco, Elvis Presley, garage, Giant Sand, Green on Red, guitars, heroin disco, indie rock, Insurgent Country, Lou Reed, Miracles, Music From Home, NBT Music. Next Big Thing, New York-rock, paisley underground, Peter Holmstedt, powerpop, psyche, psychedelic pop, Radiogirl, roots, Steve Wynn, Stockholm, Sweden, Swedish, Television, The Rolling Stones, Velvet Underground