Getting ready to take Manhattan… and Brooklyn… and New Jersey – but first we take the Pet Sounds Bar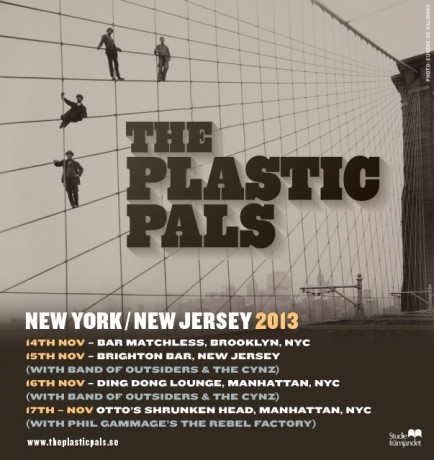 "Sorry it took so long, but we were just tuning." Just like everybody else we were devastated to hear the news about Lou Reed´s passing. And now this quote from his Live Take No Prisoners album comes to mind. So sorry for having neglected this page for a while. But we´ve been busy tuning. Tuning this rock and roll machine of ours into perfection for our first plunge across the Atlantic pond.
September and October we spent rehearsing and touring with our fifth Plastic Pal and producer Chris Cacavas. Yes that Chris Cacavas – the one from Green on Red, Giant Sand, Calexico, Steve Wynn and The Dream Syndicate. That guy who sings about California falling into the ocean. That guy who´s uncle wrote the theme song for the Kojak television series. Ya´ll know, right? And if you don´t you need some education.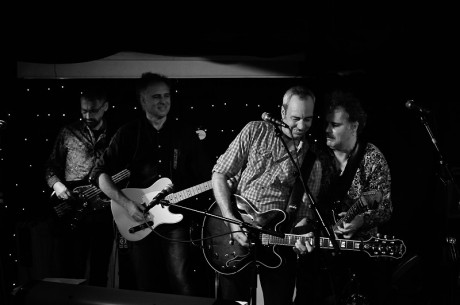 Anyway, the tour with Cacavas (five dates in Sweden – a full circle of Stockholm, Gävle, Malmö, Göteborg and Stockholm) was a huge success musically. Maybe with the exception of Göteborg. Dunno what´s wrong with these people, really. People of Göteborg, you gotta do a lot better if you want us to come back! Financially and as for turn-out we could have done better and to those of you who missed it we can only say that you really missed something. I mean, to top it all off in Stockholm we even had Jonathan Segel from Camper Van Beethoven sitting in on violin. I mean, how cool is that?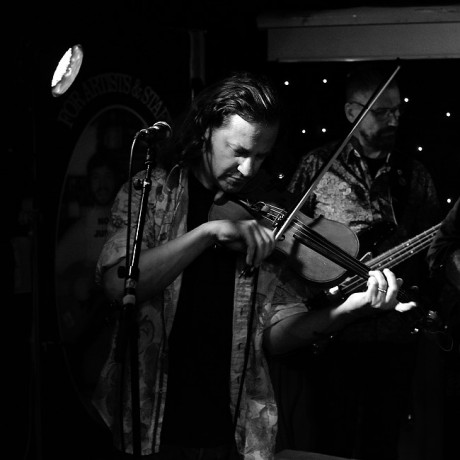 Cacavas and the band sounded so good. And we ´d really love to do this again and take the tour to other places, other countries. Germany? Holland? Belgium? Italy? Serbia, Montenegro? Promotors out there, ya´ll know where to find us!
Also, this tour was a fantastic preparation for the next step of The Plastic Pals Relentless Turn The Tide Tour 2012–2014, our mini-tour to New York/New Jersey next week 14–17 November. Early this morning I talked to Dave Boogieman on Radio New York International on his International Pop Overthrow New York Fall 2013 Special (yeah, we´re playing on the festival Thursday 14 November – at Bar Matchless, Brooklyn). We had a really nice chat about the band, Lou Reed, Band of Outsiders, Chris Cacavas, Frankie Wood, Nick West and Bucketfull of Brains magazine, Sid Griffin and The Long Ryders and the International Pop Overthrow festival general David Bash, how I got into this thing of playing music and how this band got together – and he played a bunch of our songs. And suddenly it hit me. "Fuck, I´m going to New York to play gigs!" Not nervous or anything really. More like a surge of excitement.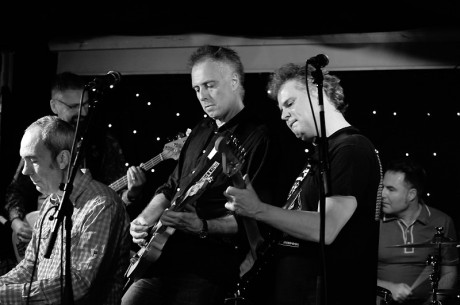 In New York (and New Jersey) we´re playing four gigs: 14 November at Bar Matchless, Brooklyn (International Pop Overthrow, New York); 15 November at Brighton Bar, Long Branch, New Jersey (with Band of Outsiders and The Cynz); 16 November at Ding Dong Lounge, Manhattan (with Band of Outsiders and The Cynz) and then finally 17 November at Otto´s Shrunken Head, Manhattan (with Phil Gammage´s The Rebel Factory). And then also we´re doing an interview and a performance on the Rew & Who web tv show Friday 15 November.
So… Start spreading the news… I´m leaving…. Well not today…. But soon… Can´t wait!
But before We Take Manhattan (and Brooklyn and New Jersey) we Take Pet Sounds Bar, Stockholm Friday 8 November (with Jonathan Segel opening and then playing violin with us).
See ya´ll down the road.
Tags: airplay, alt-rock, americana, Band of Outsiders, Bowie, Brooklyn, Bucketfull of Brains, CBGB´s style, Chris Cacavas, Chuck Prophet, disco, Elvis Presley, Esa, garage, garage rock, Giant Sand, Green on Red, guitars, heroin disco, indie rock, Insurgent Country, International Pop Overthrow, Little Steven, Lou Reed, Manhattan, Manitoba´s, Music From Home, New Jersey, New York, New York-rock, paisley underground, Peter Holmstedt, Phil Gammage, powerpop, quirky dream-pop, radio, roots, Steve Wynn, Stockholm, Sweden, Swedish, Television, The Cynz, The Plastic Pals, The Rolling Stones, Tom Verlaine, twin guitars, Velvet Underground