Happy 80th Elvis – here´s Riding with Elvis
January 8th, 2015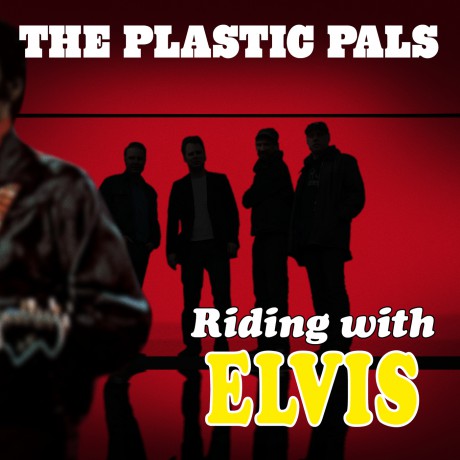 Today it´s 80 years since Elvis Presley was born. And today we´re releasing our new single called "Riding with Elvis" on World Wide Vibe Records. A NYC label run by Phil Gammage, who used to play with the amazing A Certain General in the 80´s. This is a digital single and it´s available on all major online outlets.
Countdown to Xmas with The Plastic Pals
December 1st, 2014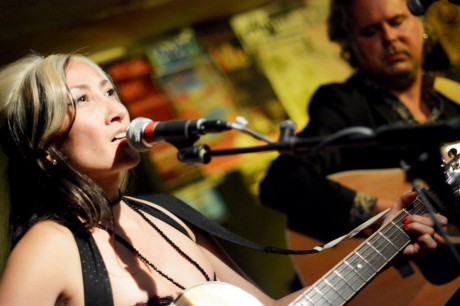 Long time since we posted. Sorry ´bout that, but this Fall´s been a rough one. Anyway, as Xmas is getting closer we´d like to share with you here a Christmas Calendar – songs we like and one or two of ours. So you can follow us in our Countdown to Christmas. Simply click the image above and you´ll come to the calendar. A new tune will be added for each day up until Christmas.
Riding with Dan Stuart
June 29th, 2014
In May we had the pleasure to do a shortish two-gig tour with "the grumpiest man in showbusiness" ex-Green on Red frontman Dan Stuart. But it didn´t take many seconds of twanging before he was all smiles – as you can see from this 15 minutes clip from Southside Cavern, Stockholm, May 10th.
Green on Red´s Dan Stuart till Stockholm lördag och Malmö fredag
May 6th, 2014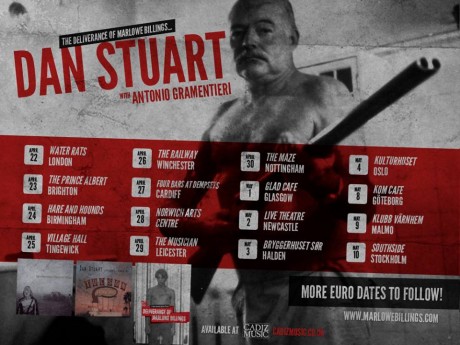 Paisley underground legends to Sweden – we´re opening for The Dream Syndicate and for Dan Stuart
April 22nd, 2014

Three major dates coming up in May for fans and friends of the 1980´s paisley underground scene. 2 May The Dream Syndicate play at Nalen, Stockholm. 9 May and 10 May ex-Green on Red-cat Dan Stuart play in Malmö and Stockholm. Yours trulies are opening on all three dates.
Swedish tour with The Cynz who we played with in New York and New Jersey
March 26th, 2014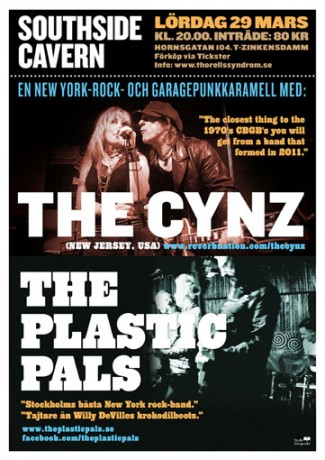 This week our pals The Cynz from New Jersey are coming to Sweden. Fronted by bombshell Cyndi Dawson – spoken word and poetry rock and roll femme fatale with an amazing stage persona – they´re a rock and roll tsunami that recalls the CBGB´s days and artists like Patti Smith and Jim Carroll. And now they´re playing with us in Eskilstuna, Stockholm and Uppsala. Can´t wait!
Behind the scenes – the making of the Turn The Tide album
March 25th, 2014
A year ago our latest album Turn The Tide was released. Now we have released a behind the scenes-video on YouTube, with clips from the making of the album.
Videotime
February 11th, 2014
Good news peeps! The video to our new single The Final Remedy is now up and running on YouTube.
The Final Remedy – a new single
February 5th, 2014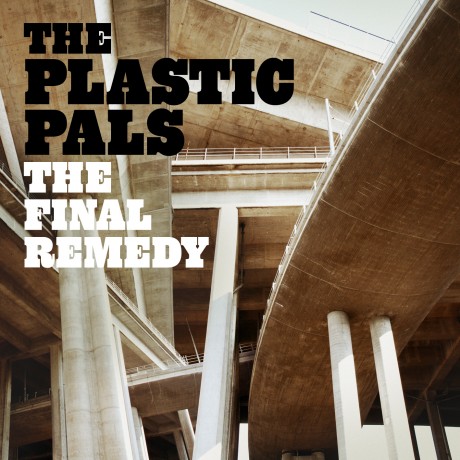 The Final Remedy. That´s the title of our new single that will be released Friday 7 February. There will also be a video – so watch this space. Friday we´re also having a release party at our home ground – Pet Sounds Bar, Stockholm.
Getting ready to take Manhattan… and Brooklyn… and New Jersey – but first we take the Pet Sounds Bar
November 7th, 2013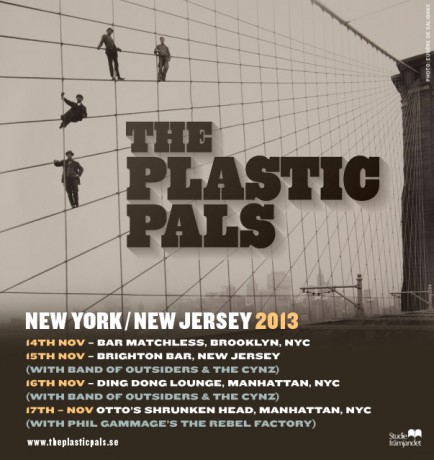 "Sorry it took so long, but we were just tuning." Just like everybody else we were devastated to hear the news about Lou Reed´s passing. And now this quote from his Live Take No Prisoners album comes to mind. So sorry for having neglected this page for a while. But we´ve been busy tuning. Tuning this rock and roll machine of ours into perfection for our first plunge across the Atlantic pond.