Miracles on the air – and we bareley haven´t started yet…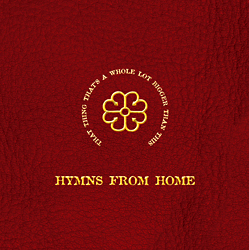 "We barely haven´t started yet…", Chuck Prophet sings kinda laconically in his breathtakingly beautiful tune "Age of miracles". And it seems The Age of Miracles is on its way. Our new album is not released yet, but one of the tunes, called Miracles, is already getting airplay in Germany, Holland and Belgium. It´s included on the third compilation – Hymns from Home – from dedicated music pr guy Peter Holmstedt´s Music from Home, along with awesome bands and artists like Jack Tempchin, I See Hawks In LA, Keith Miles, Jude Johnstone and Elliott Murphy.

Miracles was on the playlist 17 September (with Nick Lowe and The Waterboys, among others) on DJ Radiogirl´s show on the Dutch alt-country webpage with news, reviews and radio Insurgent Country http://www.insurgentcountry.net . The song is also on the playlist for August and September from dj Martin on the German station NBT (Next Big Thing) – an fine and ecclectic mix "from alt country to Brit pop, from experimental to bubblegum, to songwriting art from soul to jazz to hard rock…": http://nbtmusicradio.playtheradio.com. Further, Eric Van de Mert has added Miracles to the playlist on his fine Belgian country rock station Nashville Rockhttp://countrymuziek.eu
We hereby would like to express our deepest thanks to all three of these dj:s for playing and thus supporting The Plastic Pals! And for other dj:s, bloggers, reviewers, promoters, as well as music aficionados, friends and fans out there, here´s a link to the song itself – Miracles: http://www.hemifran.com/hymns_12.html
Miracles is one of thirteen songs from our new upoming album – due for release 2012. A set of songs recorded October–November+March 2010–2011 at The White Lodge in Ludwigsburg, Germany with the one and only Mr Chris Cacavas producing with stellar sound demon Rainer Lolk as engineer. Recording sessions that clearly stand out as the best experience ever for the four of us in The Plastic Pals when it comes to making and creating music.
Chris Cacavas is a genious! And he means the world to The Plastic Pals. Cacavas totally breathes, eats, drinks, walks and talks music – that´s M-U-S-I-C. And he makes you totally relaxed and comfortable. He´s got such sharp senses (at least seven or eight, I reckon), and he´s all about helping the band getting great performances and great sounds. Together with his partner in crime, awesome sound engineer Rainer Lolk, he´s got a perfect set of weapons to accomplish that. Cacavas has injected in The Plastic Pals a true sense, taste and smell of rock americana that was laying there raw on the cutting board, ready to bring to the boil.
For anyone who´s serious about their music and recordings, The Plastic Pals truly recommend Cacavas and Lolk. Thank you guys! Genau!
Here´s a video clip from the recording sessions at The White Lodge that gives a great view of how Chris Cacavas works in the studio. The Plastic Pals are rehearsing background vocals for Miracles and Cacavas stepping into the room, listens and suggest a few changes and turns a good idea into a brilliant performance:
We also would like to send out a big thank you to Peter Holmstedt who with his music pr company Music From Home is the man behind this compilation That Thing That's a Whole Lot Bigger Than This – Hymns From Home. With a huge passion for music, a great ear and a music sensibility plus a big most valuable network of contacts Peter Holmstedt is such an important ingredient in the recipie for our Plastic Pals crusade. Peter Holmstedt Music From Home – that´s our guy!
Tags: airplay, alt-country, americana, Chris Cacavas, Chuck Prophet, Citizen K, Elliott Murphy, Germany, Green on Red, Hemifrån, Insurgent Country, Jack Tempchin, Judy Johnstone, Keith Miles, Little Green, Ludwigsburg, Miracles, Music From Home, Nashville Rock, NBT Music. Next Big Thing, Nick Lowe, Peter Holmstedt, radio, Radiogirl, Rainer Lolk, rock, Studio The White Lodge, Swedish, The Plastic Pals, The Waterboys